General
100 People That Changed The World!
By
|
Share this on WhatsApp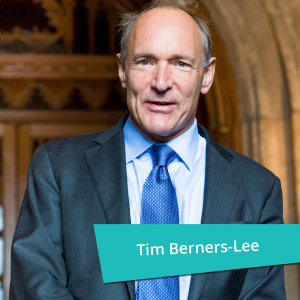 Tim Berners-Lee
Tim Berners-Lee kick-started the World Wide Web in 1989, designing and building the first Web browser, editor and server. The widely adopted technologies transformed the way information is created and consumed.
Chimamanda Ngozi Adichie
Chimamanda Ngozi Adichie is a Nigerian novelist, nonfiction writer and short story writer. Her work has been translated into thirty languages and has appeared in various publications, including The New Yorker, Granta, The O. Henry Prize Stories, the Financial Times, and Zoetrope. She is the author of the novels Purple Hibiscus, which won the Commonwealth Writers' Prize and the Hurston/Wright Legacy Award, and Half of a Yellow Sun, which won the Orange Prize.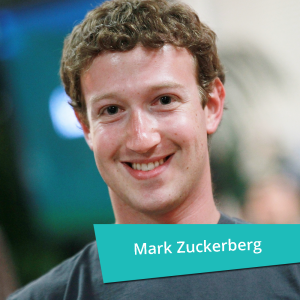 Mark Zuckerburg
Mark Zuckerberg is an American computer programmer and Internet entrepreneur. He is best known as one of five co-founders of the social networking website Facebook. Zuckerberg is the chairman and chief executive of Facebook, Inc.
Maya Angelou 
Maya Angelou is a poet and award-winning author known for her acclaimed memoir I Know Why the Caged Bird Sings and her numerous poetry and essay collections.
Michael Jackson
Michael Joseph Jackson was an American singer, songwriter, record producer, dancer, and actor. Called the King of Pop, his contributions to music and dance, along with his publicised personal life, made him a global figure in popular culture for over four decades.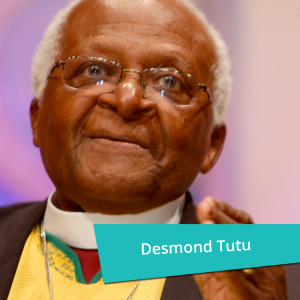 Desmond Tutu
Desmond Tutu is a South African Anglican cleric who is known for his role in the opposition to apartheid in South Africa. In 1978 Desmond Tutu was appointed general secretary of the South African Council of Churches and became a leading spokesperson for the rights of black South Africans. During the 1980s he played an unrivaled role in drawing national and international attention to the iniquities of apartheid, and in 1984 he won the Nobel Prize for Peace for his efforts.
Larry page
Larry Page is an American computer scientist and internet entrepreneur who cofounded Google Inc. with Sergey Brin, and is the corporation's current CEO. Page is the inventor of PageRank, Google's best-known search ranking algorithm.
Philip Emeagwali
Dr. Philip Emeagwali, who has been called the "Bill Gates of Africa," was born in Nigeria in 1954. Like many African schoolchildren, he dropped out of school at age 14 because his father could not continue paying Emeagwali's school fees. However, his father continued teaching him at home, and everyday Emeagwali performed mental exercises such as solving 100 math problems in one hour.
Jeff Bezos
American entrepreneur Jeff Bezos is the founder and chief executive officer of Amazon.com. After graduation, he worked on Wall Street, and in 1990 became the youngest senior vice president at the investment firm D.E. Shaw. Four years later, he quit his lucrative job to open Amazon.com
Ted Turner
Ted Turner is an American media mogul and philanthropist. As a businessman, he is known as founder of the Cable News Network more popularly known as CNN, the first 24-hour cable news channel.
Steve Jobs 
Steve Jobs co-founded Apple Computers with Steve Wozniak. Under Jobs' guidance, the company pioneered a series of revolutionary technologies, including the iPhone and iPad.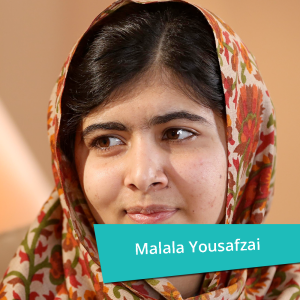 Malala Yousafzai 
Malala Yousafzai is a Pakistani activist for female education and the youngest-ever Nobel Prize laureate. She was shot in the head by a Taliban gunman in 2012, but survived. The shooting resulted in a massive outpouring of support for Yousafzai, which continued during her recovery. She gave a speech at the United Nations on her 16th birthday, in 2013. She has also written an autobiography, I Am Malala: The Girl Who Stood Up for Education and Was Shot by the Taliban, which was released in October 2013.
Martin Luther King 
Martin Luther King Jr. (1929-1968) was a Baptist minister and social activist who played a key role in the American civil rights movement from the mid-1950s until his assassination in 1968. Inspired by advocates of nonviolence such as Mahatma Gandhi, King sought equality for African Americans, the economically disadvantaged and victims of injustice through peaceful protest.
Phil Knight
Phil Knight is an American business magnate. A native of Oregon, he is the co-founder and chairman of the global brand Nike, Inc, and previously served as the chief executive officer of Nike.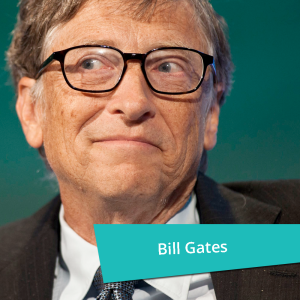 Bill Gates
Entrepreneur Bill Gates founded the world's largest software business, Microsoft, with Paul Allen, and subsequently became one of the richest men in the world.
Mother Teresa
Mother Teresa was the founder of the Order of the Missionaries of Charity, a Roman Catholic congregation of women dedicated to helping the poor. Mother Teresa taught in India for 17 years before she experienced her 1946 "call within a call" to devote herself to caring for the sick and poor. Her order established a hospice; centers for the blind, aged, and disabled; and a leper colony. She was summoned to Rome in 1968, and in 1979 received the Nobel Peace Prize for her humanitarian work.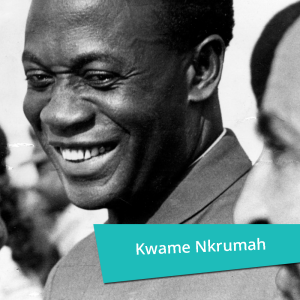 Kwame Nkrumah
Kwame Nkrumah was a Ghanaian nationalist leader who led the Gold Coast's independence from Britain and presided over its emergence as the new nation of Ghana. He went on to be named life president of both the nation and his politic party, until the army and police in Ghana seized power in 1966 and he found asylum in Guinea.
Walt Disney
Walt Disney was an American motion-picture and television producer and showman, famous as a pioneer of cartoon films and as the creator of Disneyland. He and his brother Roy co-founded Walt Disney Productions, which became one of the best-known motion-picture production companies in the world. Disney was an innovative animator and created the cartoon character Mickey Mouse. He won 22 Academy Awards during his lifetime, and was the founder of theme parks Disneyland and Walt Disney World.
Larry Ellison
Larry Ellison is the founder and CEO of Oracle Corporation, which earned him a spot as fifth wealthiest person in the world in 2014.
Rosa Parks
Civil rights activist Rosa Parks refused to surrender her bus seat to a white passenger, spurring the Montgomery boycott and other efforts to end segregation. Her refusal to surrender her seat to a white passenger on a Montgomery, Alabama bus spurred a city-wide boycott. The city of Montgomery had no choice but to lift the law requiring segregation on public buses. Rosa Parks received many accolades during her lifetime, including the NAACP's highest award.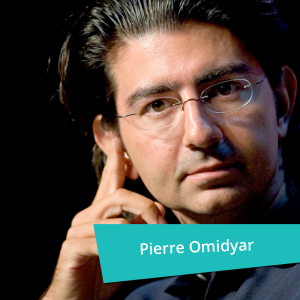 Pierre Omidyar
Iranian-American economist Pierre Omidyar is best known as the founder and chairman of eBay, the online auction website. Omidyar graduated from Tufts University in 1988 with a degree in computer science and worked for both Macintosh and Apple before founding eBay. By  the end of 1998, the company boasted 2.1 million members and generated $750 million in revenues.
Barack Obama
Barack Obama is the 44th and current president of the United States, and the first African American to serve as U.S. president. First elected to the presidency in 2008, he won a second term in 2012. President Obama continues to enact policy changes in response to the issues of health care and economic crisis.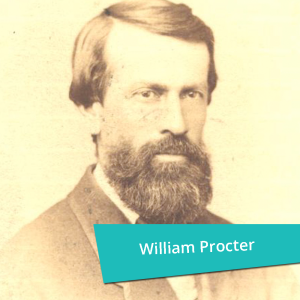 William Procter
William Procter was an English-born American candlemaker and industrialist, who later emigrated to the USA. He was the co-founder and co-eponym of Procter & Gamble Company in 1837, along with James Gamble.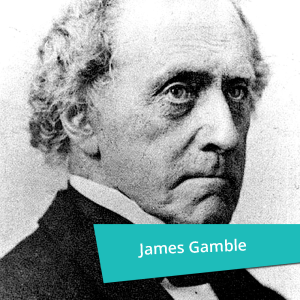 James Gamble
James Gamble was an Irish-born American soap maker and industrialist. He was the co-founder and co-eponym of Procter & Gamble Company in 1837, along with William Procter.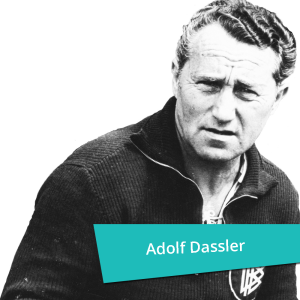 Adolf Dassler
Adolf Dassler was the founder of the German sportswear company Adidas and the younger brother of Rudolf Dassler, founder of Puma.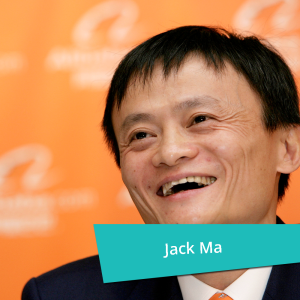 Jack Ma
Jack Ma or Ma Yun is a Chinese business magnate and philanthropist. He is the founder and Executive Chairman of Alibaba Group, a family of highly successful Internet-based businesses.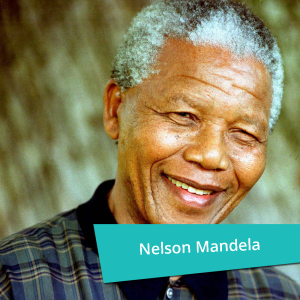 Nelson Mandela
Nelson Mandela became the first black president of South Africa in 1994, serving until 1999. A symbol of global peacemaking, he won the Nobel Peace Prize in 1993. In 2009, Mandela's birthday (July 18) was declared "Mandela Day" to promote global peace and celebrate the South African leader's legacy. Mandela died at his home in Johannesburg on December 5, 2013, at age 95.
Jack Dorsey
Jack Dorsey is an American businessman best known as the founder of the social networking site Twitter. Jack Dorsey became involved in web development as a college student, founding the Twitter social networking site in 2006. Since that time, Dorsey has served as CEO, chairman of the board, and executive chairman of Twitter. He also launched the successful online payment platform Square in 2010.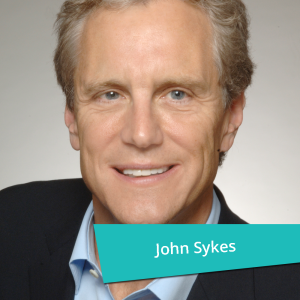 John Sykes
John Sykes was instrumental in creating MTV some 25 years ago as well as serving as President of VH1. He also spent time as Chairman and CEO of Infinity Broadcasting before returning to MTV Networks in 2005 as President Network Development.
Sergey Brin
Sergey Brin created Google, the world's most popular search engine, with Larry Page. The two still manage the company and are billionaires. They named the search engine "Google," based on the mathematical term "googol." Since it's launch in 1998, Google has become the most popular search engine in the world.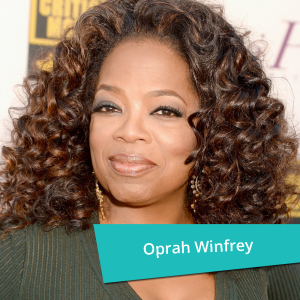 Oprah Winfrey
Billionaire Oprah Winfrey is best known for hosting her own internationally popular talk show from 1986 to 2011. She is also an actress, philanthropist, publisher and producer.
Rupert Murdoch
Media magnate Rupert Murdoch is the founder and head of News Corporation, a global media conglomerate. He created FOX Broadcasting Company in 1986.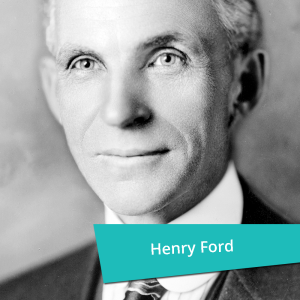 Henry Ford
One of America's foremost industrialists, Henry Ford revolutionized assembly-line modes of production for the automobile. He created the Ford Model T car in 1908 and went on to develop the assembly line mode of production, which revolutionised the industry. As a result, Ford sold millions of cars and became a world-famous company head.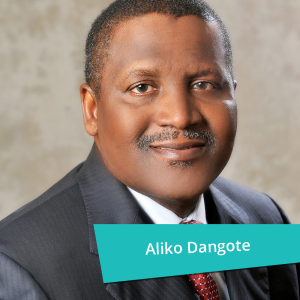 Aliko Dangote
Aliko Dangote GCON is a Nigerian billionaire businessman, who owns the Dangote Group, which has interests in commodities. The company operates in Nigeria and other African countries, including Benin, Cameroon, Ghana, South Africa, Togo and Zambia.
Abraham Lincoln
Abraham Lincoln was the 16th president of the United States. He preserved the Union during the U.S. Civil War and brought about the emancipation of slaves. His is a remarkable story of the rise from humble beginnings to achieve the highest office in the land; then, a sudden and tragic death at a time when his country needed him most to complete the great task remaining before the nation.
Carolyn Miles
Since being named CEO Save the Children nonprofit group in 2011, Miles has helped double the number of children the organization reaches, both domestically and abroad. "She is managing an enormous global enterprise under some of the worst conditions imaginable," says Yale School of Management professor and leadership expert Tom Kolditz. "I suspect that her efforts contribute directly to saving the lives of more than a thousand children a day, maybe more."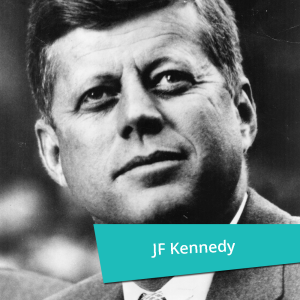 John F. Kennedy
John F. Kennedy was the 35th President of the United States (1961-1963), the youngest man elected to the office. On November 22, 1963, when he was hardly past his first thousand days in office, JFK was assassinated in Dallas, Texas, becoming also the youngest President to die.
Ray Kroc
Ray Kroc was an American entrepreneur best known for expanding McDonald's from a local chain to the world's most profitable restaurant franchise operation. Kroc purchased the restaurant company in 1961, implementing automation and strict preparation standards that helped make McDonald's the world's largest restaurant franchise before his death in 1984, at the age of 81.
Malcolm X
African-American leader and prominent figure in the Nation of Islam, Malcolm X articulated concepts of race pride and black nationalism in the 1950s and '60s. Due largely to his efforts, the Nation of Islam grew from a mere 400 members at the time he was released from prison in 1952 to 40,000 members by 1960.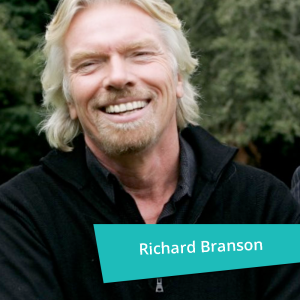 Richard Branson
Entrepreneur Richard Branson launched Virgin Records in 1973. Today Virgin Group holds more than 200 companies in more than 30 countries. Branson is also known for his adventurous spirit and sporting achievements, including crossing oceans in a hot air balloon.
Michael Dell
Michael Dell helped launch the personal computer revolution in the 1980s with the creation of the Dell Computer Corporation, now known as Dell Inc. At the age of 15, he purchased an early Apple computer in order to take it apart to see how it worked. In college, he started building computers and selling them directly to people, focusing on strong customer support and cheaper prices. Dell Computer was the world's largest PC maker.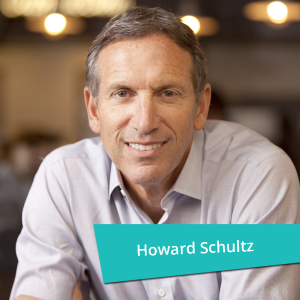 Howard Schultz
Howard Schultz is CEO and chairman of Starbucks, the highly successful coffee company. In 2000, Schultz publicly announced that he was resigning as Starbucks's CEO. Eight years later, however, he returned to head the company. In 2014, Starbucks had more than 21,000 stores worldwide and a market cap of $60 billion.
Warren Buffet
Known as the "Oracle of Omaha," Warren Buffett is an investment guru and one of the richest and most respected businessmen in the world. In 2006, Buffett announced that he would give his entire fortune away to charity (est. $62 bil.), the largest act of charitable giving in United States history.
Wangari Maathai
Wangari Maathai was a Kenyan political and environmental activist and her country's assistant minister of environment, natural resources and wildlife. She won the Nobel Peace Prize for her "holistic approach to sustainable development that embraces democracy, human rights, and women's rights in particular." Maathai died of cancer on September 25, 2011, in Nairobi, Kenya.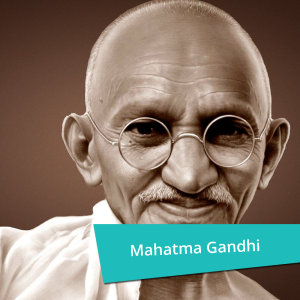 Mahatma Gandhi
Mahatmas Gandhi was the primary leader of India's independence movement and also the architect of a form of civil disobedience that would influence the world. He organised boycotts against British institutions in peaceful forms of civil disobedience. He was killed by a fanatic in 1948.
Albert Einstein
Albert Einstein was a German-born physicist who developed the theory of relativity. He is considered the most influential physicist of the 20th century. In 1921, he won the Nobel Prize for physics for his explanation of the photoelectric effect.
Chad Hurley
Chad Hurley is an American co-founder and former Chief Executive Officer of the popular video sharing website YouTube and MixBit.
Masaru Ibuka
Japanese businessman who , was the cofounder and leading engineer of the Sony Corp. His development of the tape recorder, transistor radio, and many other products put Sony at the forefront of technological innovation for more than three decades and made it the world's most successful and recognized electronics company.
Joseph P. Williams
Joseph P. Williams was the creator of the BankAmericard, the first nationwide bank credit card, which later evolved into the VISA brand.
Travis Kalanick
Travis Kalanick is an American entrepreneur. He is the co-founder of the peer-to-peer file-sharing company Red Swoosh and the transportation network company, Uber. At the beginning of 2014, Uber was in 60 cities; now it's in more than 250. Investors peg its value at a mind-boggling $41.2 billion. Even more remarkable may be how Uber's deceptively simple app has changed the transportation landscape. Uber cars in New York City now outnumber the iconic yellow cabs. New York won't be the last place that happens.
Thomas Edison
Thomas Edison and three others founded General Electric in 1892. Edison had lots of companies beforehand; GE allowed him to put his eggs into a singular basket. He held more than a 1,000 patents for his inventions. Setting up a lab in Menlo Park, some of the products he developed included the telegraph, phonograph, electric light bulb, alkaline storage batteries and Kinetograph (a camera for motion pictures). He died on October 18, 1931, in West Orange, New Jersey.
Reid Hoffman
Reid Hoffman is an American internet entrepreneur, venture capitalist and author. Hoffman is best known as the co-founder of LinkedIn, a business-oriented social network used primarily for professional networking.
Angela Merkel
The first female Chancellor of Germany, Angela Merkel presides over the largest and most powerful European economy and what is considered to be the third most powerful economy in the world after the US and Japan.
Raj Panjabi
Panjabi spent the first nine years of his life in Liberia before fleeing that country's civil war. In 2007 he went back—this time with a medical degree and a mission: to train villagers in remote areas to be health care workers. Seven years later, when Ebola struck, Panjabi's Last Mile Health rapidly trained 1,300 Liberians—an army that helped keep the virus at bay in many parts of the country. Now he's working with Liberia's government to launch a national community health worker program.
Brian Chesky
Brian Joseph Chesky is an American internet entrepreneur who is best known for being the founder and CEO of Airbnb, a hospitality exchange service.
John Pemberton
John Pemberton was an American pharmacist, and is best known for being the inventor of Coca-Cola. Coca-Cola is a carbonated soft drink sold in stores, restaurants, and vending machines throughout the world.
Sam Walton
Sam Walton was an American businessman best known for founding the retail chain Wal-Mart, which grew to be the world's largest corporation.
Robert Noyce
Robert Norton Noyce, nicknamed "the Mayor of Silicon Valley," co-founded Fairchild Semiconductor in 1957 and Intel Corporation in 1968.
Jerry Yang
Jerry Yang, a Taiwanese native raised in San Jose, Calif., co-created the Yahoo Internet navigational guide in April 1994 with David Filo and co-founded Yahoo Inc. Mr. Yang, a leading force in the Internet media industry, has been instrumental in building Yahoo into the world's most highly trafficked Web site and one of the world's most recognised brands.
Sanders Colonel
Colonel Sanders is best known for creating a fried chicken recipe that would become the world's fast-food chicken chain, Kentucky Fried Chicken (KFC).
William Shakespeare
William Shakespeare, often called the English national poet, is widely considered the greatest dramatist of all time.
Toni Morrison
Toni Morrison is a Nobel Prize- and Pulitzer Prize-winning American novelist. Among her best known novels are The Bluest Eye, Song of Solomon and Beloved.
J.P. Morgan
J.P. Morgan founded the banking company J.P. Morgan & Co., one of the leading financial firms in the country, in 1871. He was hailed as a master of finance at the time of his death, and continues to be considered one of the country's leading businessmen.
Muhammad Ali
Muhammad Ali is considered one of the greatest athletes in boxing history, winning both the coveted Golden Gloves title and an Olympic gold medal, among several other honours. Ali won all of his bouts in the 1960s, the majority of them by knockout. Since his retirement, Ali has devoted much of his time to philanthropy.
Charles Ranlett Flint
Charles Ranlett Flint was an American businessman, best known as the founder of the Computing-Tabulating-Recording Company which later became IBM.
William Hewlett
William R. Hewlett was an engineer and co-founder of computer company Hewlett-Packard. He graduated from the Massachusetts Institute of Technology in 1936 and with his friend David Packard formed Hewlett-Packard in 1939 in Palo Alto, California, first producing resistance-capacitance audio oscillators in a garage.
David Packard
David Packard was a co-founder, with William Hewlett, of Hewlett-Packard, serving as president, CEO, and Chairman of the Board. He served as U.S. Deputy Secretary of Defense from 1969–1971 during the Nixon administration.
Reed Hastings
Reed Hastings is an American entrepreneur and philanthropist. He is the co-founder and CEO of Netflix and serves on the boards of Facebook and a number of non-profit organizations.
Peter Henlein
Peter Henlein, clockmaker from the Nuremberg, Germany, is the father of the modern clock and the originator of the entire clock making industry that we know today.
Frederick Smith
Frederick Smith, is the founder, chairman, president, and CEO of FedEx, originally known as Federal Express, the first overnight express delivery company in the world, and the largest in the world.
Share the post "100 People That Changed The World!"
Share this on WhatsApp
← Previous Story Are Degrees In Education Needed To Succeed In Life?